For the last few years, a metaphorical hurricane has been sweeping through WWE's front office. It started in 2020 as a steady hemorrhage of talent releases, contract expirations and personnel departures masquerading as "budget cuts". Since the calendar rolled over, it has snowballed into a multi-faceted carousel of nonsense.
The last six months have played host to the most bewildering game of McMahon Family musical chairs. Shane was reintroduced, then dismissed when he started playing his own game at the Royal Rumble. Triple H retired from the ring and returned to the office following a cardiac crisis. Stephanie stepped away for about two weeks before assuming the reigns of interim Chairwoman and CEO. Meanwhile, the current Chairman and General Manager of Talent Relations are facing their hottest legal waters in 30 years and an ongoing investigation by WWE's Board of Directors. Worse, this isn't their only current public relations nightmare.
There's also the haphazard bungling of the immensely popular Women's Tag Team Champions. Leaving the company amidst creative frustrations in mid-May, Sasha Banks and Naomi literally set their championship belts on the desk prior to a scheduled main event on RAW and never looked back. Though subtle hints have dropped intermittently, WWE still refuses to issue an official statement confirming their departure.
Things are nearly as incoherent in front of the camera. Considering the circumstances however, this maelstrom of chaos is almost enough for WWE to be forgiven for dropping the ball multiple times on their main event picture…
Almost.
11. Down Since Day One (January 1)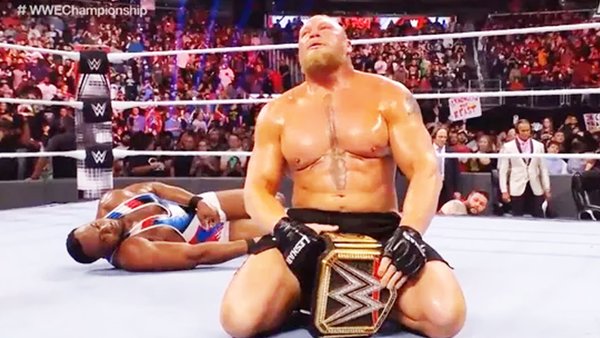 WWE's most admirable feat of ineptitude this year may well have occurred in 2022's first four broadcast hours.
When the ongoing pandemic sent immunocompromised Universal Champion Roman Reigns momentarily to the sideline, slated challenger Brock Lesnar entered Atlanta on New Year's Day without an opponent. Then the powers that be called an audible.
An otherwise commendable six-match card was bookended by an 11th hour announcement of Reigns' absence and Lesnar's reallocation to the WWE Championship match. While the closer itself was a captivating demolition derby, the writing was on the wall. Sure enough, the night ended with 'The Beast Incarnate' once again as WWE Champion. Most objectionable, though, was who took the fall in the contest.
Most likely suspected that then-WWE Champion Big E would emerge empty-handed on the evening. However, the five-person free-for-all created an opportunity to crown a new champion without sabotaging the current champion's trajectory. Rather than pin the loss on Seth Rollins or Kevin Owens, whose Road to WrestleMania had not yet materialized, Lesnar instead massacred a promising reign by defeating the champion himself.
Even in the aftermath, Big E main eventing WrestleMania was not inconceivable. A win at the Royal Rumble four weeks later and subsequent WWE Championship pursuit would have been an easy enough story to tell. Unfortunately, WWE had much grander, much dumber plans in mind. Another cruel twist of fate saw Big E trade the WWE Championship for a neck brace two months later.
Get well soon, E. We all miss you.
10. Royal Fumble (January 29)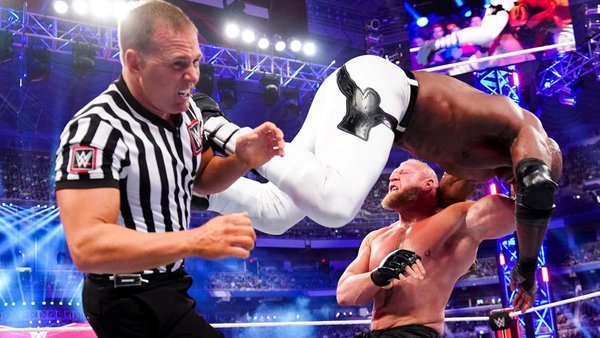 Just… all of it.
While not as maligned as the 2014 and 2015 editions, the 2022 Royal Rumble is not about to top anyone's list of all-time favorites. The rate at which all four headliners, as well as excitement and anticipation for this year's WrestleMania disintegrated that evening was flabbergasting.
In fairness, the opener between Roman Reigns and Seth Rollins was an outstanding and fascinating psychological profile. Built on whether the defending champion had conquered the demons of The Shield's 2014 demise, the conclusion saw everything begin to fall apart. Rollins prevailed when Reigns refused to release a Guillotine Choke, drawing a disqualification and ensuring the belt stayed with the Tribal Chief.
Then the floodgates opened.
Blinded by dollar signs, A-list marquees and slowly growing whispers of "Champion versus Champion", WWE lost the plot. After nearly three years away, Ronda Rousey became the Women's Royal Rumble winner no one wanted. Lesnar dropped his newly-won WWE Championship to Bobby Lashley with an assist from Reigns. Yes, the title change was orchestrated to further Reigns and Lesnar's convoluted Paul Heyman custody battle, but it diminished Lashley's victory and painted him as incapable of handling 'The Beast' on his own.
The evening concluded with an egocentric Shane McMahon attempting to rewrite the Rumble match to his liking on the fly. Then Lesnar entered last and won the thing. Even the WrestleMania sign voiced its displeasure by bursting into flames… twice.
At least Bobby Lashley would get a shot at redemption in the Elimination Chamber, right?
9. Brock Lesnar and the Chamber of Speed Bumps (February 19)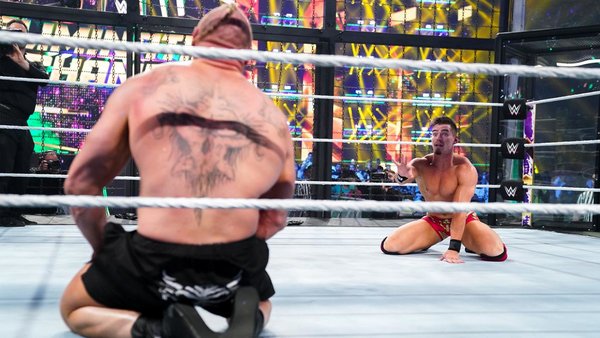 Nope. Not really.
In the first six weeks of 2022, Brock Lesnar had managed to win and lose the WWE Championship. He won the Royal Rumble match approximately two hours after losing the title. Despite having already clinched the main event of WrestleMania, for some reason it wasn't enough. 'The Beast' was once again the centerpiece as he entered his first-ever Elimination Chamber match while new WWE Champion Bobby Lashley prepared for his first defense.
The highly anticipated rematch wouldn't truly come to fruition, however. WWE Champion Lashley had apparently suffered a shoulder injury in the match with Lesnar at the Royal Rumble. In short, WWE had three weeks to develop a contingency plan or find a suitable replacement for Lashley in the event they were unwilling to clear him for competition.
Instead, WWE fabricated a concussion resulting from Lashley's entry pod "collapsing" on him. This resulted in him being removed from the contest without making contact with any of the participants, let alone Lesnar. With the biggest threat neutralized, Brock proceeded to jump his cue, kick his pod door in and vaporize everyone in his path in the course of three minutes.
After an F5 sent Austin Theory plummeting from the top of the chamber to the canvas, Lesnar collected his 7th WWE Championship and the WrestleMania main event was back to square one. For the third time in 7 years, WrestleMania would be headlined by Roman Reigns versus Brock Lesnar. This time for both belts. Huzzah.
8. The Undisputed Error (April 3)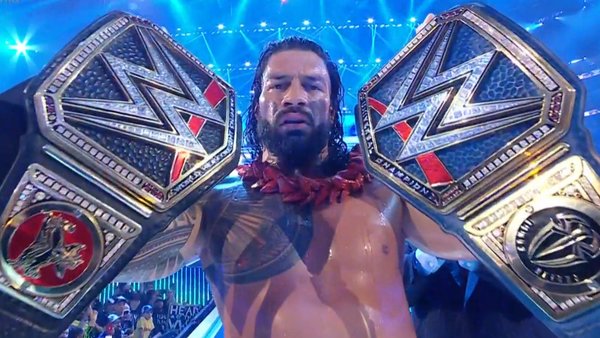 … Which brings us to arguably WWE's biggest misstep of 2022 thus far.
On paper, the concept of one Undisputed WWE Universal Champion sounds like a capital idea. It centralizes the focus on one champion at the top of the mountain. It broadens the field of challengers to both brands instead of just one. The individuals fortunate enough to be in contention automatically feel like a bigger deal.
Usually.
To be clear, Roman Reigns triumphing over Lesnar at WrestleMania 38 after seven years of frustrations was absolutely the correct call. Between bloodbaths, technicalities, health scares cutting title runs short and Seth Rollins' 'Heist of the Century', 'The Head of the Table' definitely earned his moment in the sun. By this juncture, however, Reigns' run at the top had exceeded 600 days and it was becoming increasingly clear he was running low on potential opponents. The list of those who could presumably dethrone him was even shorter as WWE had failed to build a credible threat in the interim–outside Lesnar.
Since 2014, WWE's tunnel vision in building Reigns as the future and Lesnar as the proverbial 'final boss' for Roman to conquer has been to their detriment. The rivalry has been done to death. Now that Roman quite literally stands alone at the top with not one but both championships, it feels as though very few if any are on his level.
On second thought, perhaps there are still some lightly-traveled rivalries that can cloud the outcome to some degree.
7. The King of Snubbed Style (April 8)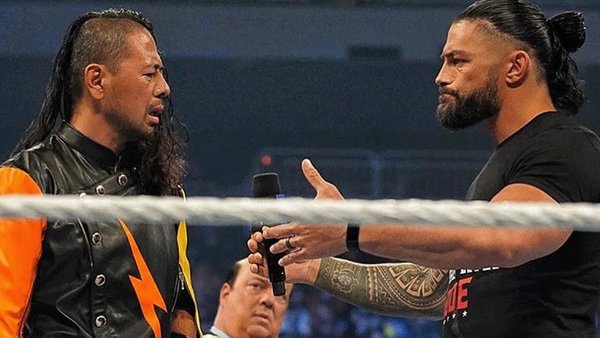 What a tortured, tangled web of incomplete ideas the fallout from WrestleMania 38 has been.
Does anyone else remember the first superstar to interact with The Bloodline following their victory lap on the RAW After WrestleMania? It wasn't Drew McIntyre, it wasn't RK-Bro, it wasn't even Brock Lesnar.
In the closing moments of the 8 April 2022 episode of SmackDown, Roman Reigns gave The Usos their marching orders to challenge RAW Tag Team Champions RK-Bro to a Tag Team Titles unification match at WrestleMania Backlash. Moments later, Shinsuke Nakamura emerged, presumably looking to avenge injured tag partner Rick Boogs. Nakamura was greeted by Reigns with faux empathy before receiving dual superkicks from his cousins. Certainly, this was done in service to a future feud for the Undisputed Championship at WrestleMania Backlash, yes? Roman had put on a classic at the 2021 show of the same name with Nakamura's former tag partner Cesaro. Who's to suggest he couldn't do the same with 'The King of Strong Style'?
WWE, apparently. The catalyst was shoved to one side, and Nakamura began trading wins with Sami Zayn instead. Shinsuke has vowed revenge against the Bloodline sporadically since, but nothing has come of it. Instead of a classic main event for the biggest prize in the business, WrestleMania Backlash became about the tag championship unification match (which was eventually pushed to a later date), then a trios showdown against McIntyre and RK-Bro with no stakes whatsoever.
While we're on the subject of the Scottish Warrior…
6. Trash 'Til The Castle (April 15)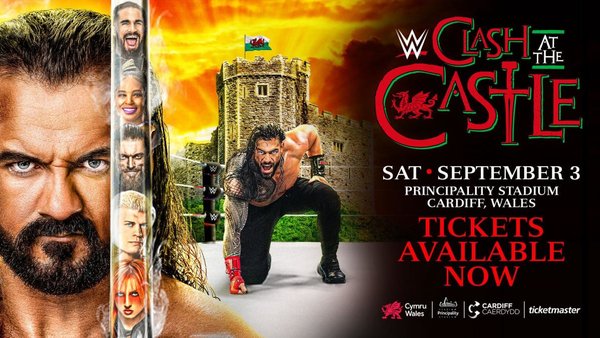 One of WWE's most infuriating weapons in lieu of an organically-built story arc are stall tactics.
It has been plainly obvious since their meeting at Survivor Series 2020 that Drew McIntyre has been the most logical choice to dethrone Roman Reigns when the time arrives. Some contend he's been the heir apparent since his WWE Championship coronation over Lesnar at WrestleMania 36.
These odds only strengthened with the announcement of Clash At The Castle, WWE's first major PPV… ahem, "Premium Live Event" in the United Kingdom in 30 years in 2022. One would be hard-pressed to pinpoint someone in WWE who's better equipped to garner a stronger reception from a UK contingent than Drew. So naturally, to coincide with the announcement, The Scottish Warrior called his shot on the 15 April 2022 episode of Smackdown.
Just one problem. The show's in September, and WWE now has five months to kill.
For the last three months, Drew has been stalling for time by keeping Bloodline sycophant Sami Zayn from bailing out of their matches. He had a wildly entertaining, but ultimately pointless match alongside RK-Bro against The Bloodline where his interaction with Reigns was limited. Currently, he's enmeshed in a ceaseless gauntlet with perennial rival Sheamus and The Brawling Brutes in the name of crowning a number one contender for the show in Wales.
At the time of this writing, the show is still six weeks away. Let's hope WWE mercifully shifts to Reigns and McIntyre after SummerSlam.
5. Fork In The Rhodes (May 8)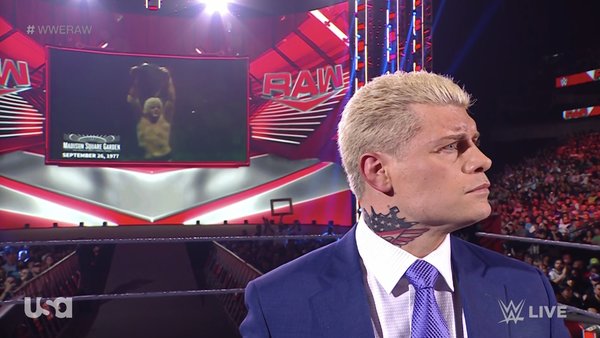 WWE has an infuriating penchant for not striking while the iron is searing.
On WrestleMania 38 Night One, the unthinkable happened. After an acrimonious 2016 exit and six years of rejuvenating his profile, including three as a figurehead of the chief opposition, Cody Rhodes resurfaced in WWE. Following a stellar performance and victory as Seth Rollins mystery opponent, 'The American Nightmare' was primed to address his return on RAW the following Monday.
The story was right there.
In his return promo, Cody delivered an impassioned mission statement about fulfilling a destiny 45 years in the making. Despite one of the most decorated careers in professional wrestling history, Dusty Rhodes' 1977 countout victory over 'Superstar' Billy Graham at Madison Square Garden prevented him from ever claiming the WWE Championship. Now the prodigal son had returned at peak popularity to rectify the oversight and finally bring the gold home to the Rhodes family. Naturally, Rollins wasted little time in establishing their WrestleMania Backlash sequel the following week, minus a critical stipulation.
How difficult would a number one contender's match have been, with the victor challenging Roman Reigns for the Undisputed WWE Universal Championship at Hell In A Cell? Even assuming that Cody Rhodes' eventual torn pectoral was inevitable, parlaying his Backlash victory into the awe-inspiring performance inside the Cell would have emotionally charged a great match with nothing at stake into a legendary contest with everything on the line.
Instead, Cody went up 3-0 on Rollins and Roman took the night off.
4. WWE's Roman Holiday (May 12)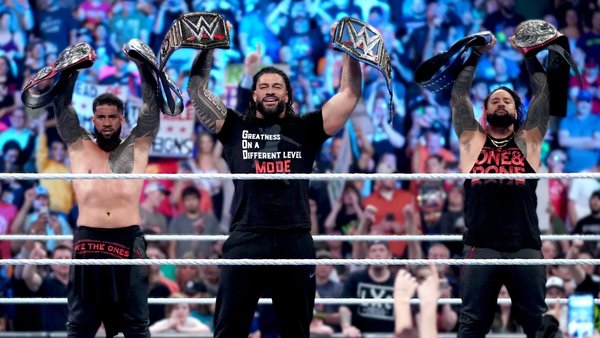 Let's address the elephant that as of late hasn't been in the room.
In the build to WrestleMania 34 in 2018, WWE attempted to spin the narrative that Roman Reigns was the full-time crusader and white knight that Universal Champion Brock Lesnar decidedly wasn't. He was the fighting champion of the people that the WWE Universe deserved.
Though no one bought it, most understood that in the previous four years, part-time champion Lesnar had better things to do than show up more than five times a year. Like it or not, no one was better positioned to dethrone Brock at WrestleMania and compete on a regular basis than Reigns. So as expected, WWE capitalized on said narrative by keeping the title on Lesnar for four more months before Roman would finally unseat the champion at SummerSlam.
Fast forward four years and like Anakin Skywalker before him, Roman Reigns has embraced the dark side, becoming the very thing he swore to destroy. In the 100+ days since Reigns became dual champion at WrestleMania, The Tribal Chief has had one broadcast defense.
One.
To his credit, he's hosted numerous defenses on the house show circuit. However, when the main attraction disappears from television and Premium Live Events for months at a time, perhaps the time has come to reintroduce the 30-day defense rule. Don't get it twisted, Joe Anoa'i has unquestionably earned the hiatus he's requested. But as it concerns the company's richest prize, the term "vacation" has a dual definition.
3. An All Mighty Oversight (June 6)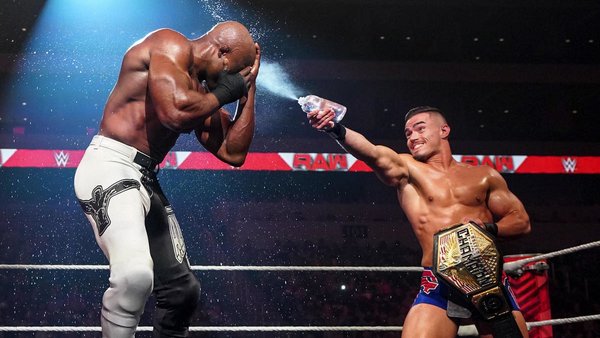 This one is just bizarre.
An injured Bobby Lashley worked like hell to return to the ring in time for WrestleMania. When he did, he was rewarded not with a return match against Brock Lesnar for the championship he never officially lost, but with a one-on-one match with Omos. It was the second match of the second night and Lashley instead earned the distinction of being the first to knock down and defeat 'The Nigerian Giant'. What a consolation prize.
When the dust had settled on WrestleMania, Lashley entered an interminable feud with Omos and former manager MVP. When it reached its merciful conclusion at Hell In A Cell, Lashley was cued to borrow a nearby fan's replica championship and gesture that he was next in line. For a fleeting moment, hopes escalated. Roman Reigns dispatched Brock Lesnar. Surely, a titanic clash between 'The All Mighty' and 'The Head of the Table' was, for lack of a better phrase, 'Money In The Bank', right?
We've seen this movie before. Of course it didn't happen.
Under-performing ticket sales moved the PLE from Allegiant Stadium to a smaller Las Vegas venue and Roman stayed home again. The night after Hell In A Cell, Lashley instead embarked on a quest to dethrone United States Champion Theory, punctuated by a posedown that actually closed an episode of RAW and spraying baby oil in each other's faces. No, seriously.
Lashley would ultimately win the US Championship, but that opened a brand new can of worms.
2. In Case of Emergency, Brock Glass (June 17)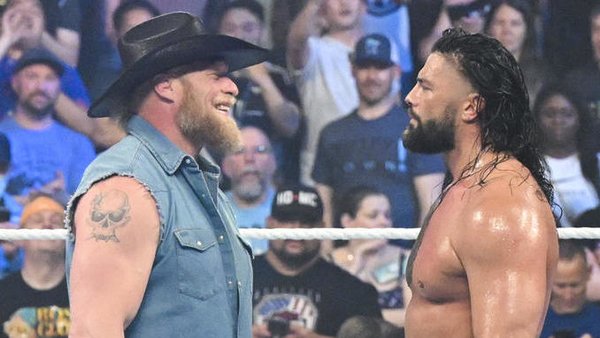 So here we are again.
In the weeks since the unification of the RAW and SmackDown Tag Team Championships, it became increasingly clear that WWE needed a new strategy. The initial blueprint had Reigns dispatching a vengeful Riddle and meeting a reinvigorated Orton in the main event of SummerSlam. Phase one passed without a hitch, and Riddle fought valiantly in a star-making performance before being barred from challenging again while Reigns is champion. Phase two however, wherein Orton challenges for the gold at The Biggest Party of the Summer, blew up in WWE's face.
When word surfaced that Orton's prolonged back issues meant The Viper would miss not only SummerSlam but perhaps the remainder of 2022, WWE panicked. Disregarding any untied loose ends or enticing new rivalries for 'The Tribal Chief', WWE picked up the phone and called Saskatchewan again to bring back 'The Beast'.
Since their initial encounter on 29 March 2015, Reigns and Lesnar have crossed paths in either direct competition or multi-man melees nine times, including three WrestleMania main events. Were it not for a pair of health scares on Reigns' behalf, their upcoming tilt at this year's SummerSlam would mark Chapter 11 of the rivalry (insert your own 'WWE is creatively bankrupt' jokes here).
Sure, 2022 has been brutal and the injury bug has been insatiable. By now, however, surely even someone who tuned in for the first time in 2022 can sense that the tagline "Last time, last match, Last Man Standing" is false advertising.
1. Better In Theory Than Practice (July 2)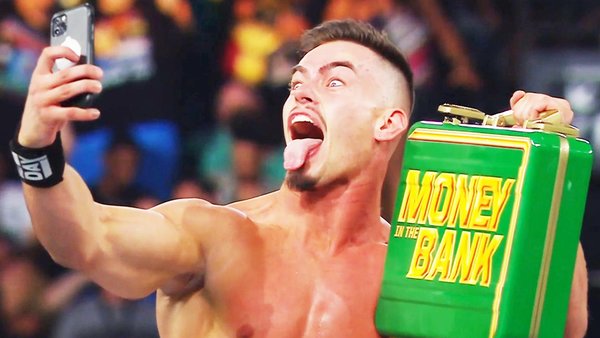 In contrast to most entries on the list, this misstep isn't so much that it happened as how it happened.
All things considered, Theory is an excellent choice for Mr. Money In The Bank. He's finally coming into his own and starting to fine-tune his character. He's undoubtedly the most loathsome personality in the company with the possible exception of The Miz. Most critically, he's absolutely a credible threat to cash-in when champion and challengers alike are at their most vulnerable.
Assuming he delivers on his word and successfully cashes in at SummerSlam, he's on pace to become the youngest WWE Champion in history. He would also be WWE's second youngest World Champion ever, as only Randy Orton (Age 24 at SummerSlam 2004) would have him beat.
The issue here lies in the execution. Prior to Cody Rhodes' injury, he was frequently pegged as the odds-on-favorite to secure the briefcase. With 'The American Nightmare' removed from the equation, the air of uncertainty was palpable.
Then Theory lost the United States Championship.
In an excruciatingly telegraphed maneuver, Adam Pearce then anted up. At the behest of Vince McMahon, Theory was unveiled as an unqualified last minute addition. Theory's subsequent win was the perfect underhanded tactic, but it drained the life from the room before the bell rang. Theory as Mr. Money In The Bank can still work. It's difficult to visualize right now, but WWE Champion Theory has potential. The experiment face-planted out of the starting block, though.